Technology: the future of the apparel and textile industry
The global clothing and textile market is dynamic and rapidly changing, it is susceptible to the demands and expectations of consumers, who have increasing demands in terms of quality, sustainability and traceability.
The country competes with large-scale, low-cost producers, such as Asians, and with others closer to home that offer not only better prices, but short distances to the US market.
These circumstances have led the Guatemalan industry to evolve towards garments with very high added value, destined for demanding niches, such as sportswear.
The garments that are made in Guatemala are extremely complex, placing the country as the one with the highest added value in all of Central America.
Towards sustainability
Customers are increasingly demanding and aware of the impact of their purchasing decisions, so they look for garments made by suppliers that ensure sustainability in the resources they use.
With that in mind, Guatemalan industry has created programs to promote sustainable practices and has invested in equipment designed to use fewer resources.
Many companies, for example, already use more water-efficient equipment for finishing jeans or in dyeing processes.
The industry itself has developed new fibers that are more friendly to its environmental and social environment, such as polyester from plastic bottles or the reuse of fabric waste to turn it back into usable textile.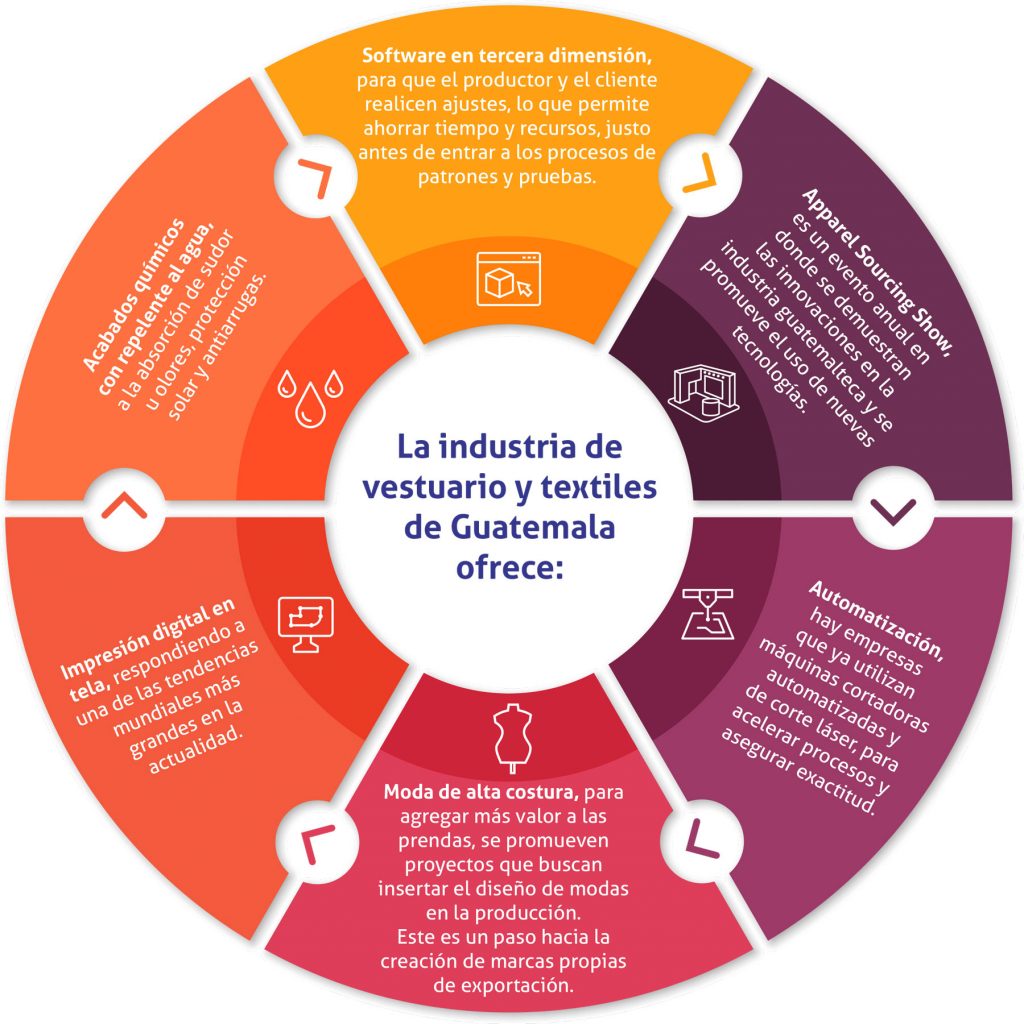 twitter retweets kopen